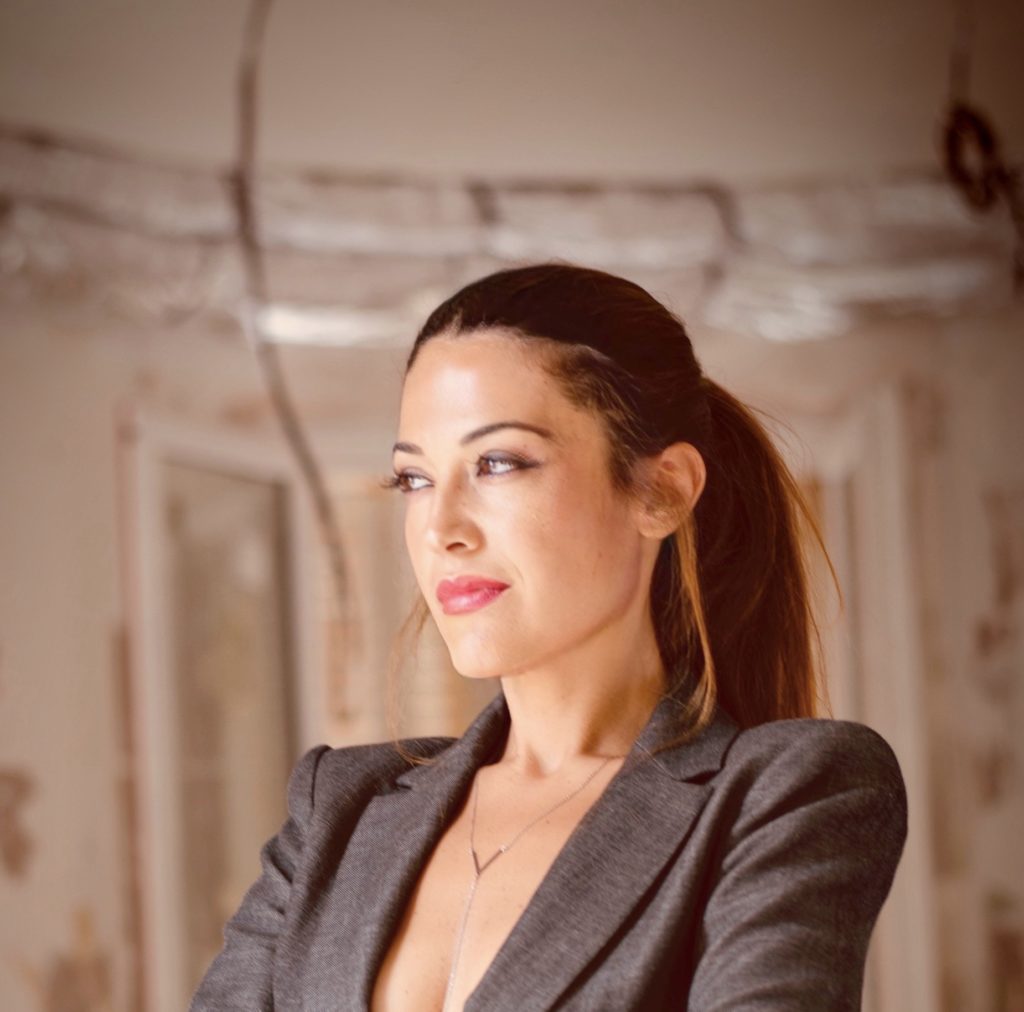 Mira Kortbawi, an aesthete visionary woman, is born in Beirut in 1980 in a French speaking family. Her uncommon journey of a young survivor during the 15 year war gives her wings and breaks all possible borders between the imaginary and the real. Lover of art and fantasy, she has abandoned her studies at the Faculty of Medicine to seek and earn the Higher Teaching Diploma in Interior Architecture and Decorative Arts at the Lebanese University – Faculty of Fine Arts in Beirut.

"I believe in miracles mainly because I have seen many of them during my childhood. I have opened my eyes in a completely "demolished" city that was rebuilt entirely in no time. When we witness such an event in our youth, nothing can ever stop us from making our dreams come true and that every moment from our life extremely counts."

At only 18 years old, she had the opportunity to start her career and was already managing several sites, learning and training at the same time on site and at university.  "I had this tremendous privilege of jumping so early into the real concrete world all while nurturing from my university curriculum. At 22 years old, I was already heading a team of architects in Lebanon and was already in my own shoes on site being able to communicate with various types of artisans. It was very important for me to find my place as a project manager in a "manly" environment, and the fact that I was exposed to the construction world so early helped me steer and manage all kinds of projects. Today I am convinced that a site manager earns his own respect on site by adopting a humble and respectful attitude towards his / her team and by deploying his / her own skills and ability to manage all kinds of complications on the field ground."


At the age of 26 years old, and after being granted
her Diploma, she has left Lebanon definitively to follow a Masters' program in
History and critics of Arts in France. She started her own company Mk designers
in 2009 after collaborating in a highly renowned Architecture agency in Paris.
Till present, her company MK Designers is specialized in turnkey interior
revamping of top notch luxury apartments within the Golden Triangle of Paris,
in London and on the French Riviera.
"Living is an art, and such art inspires me to create custom
made living spaces and furniture that go along in perfect harmony with the
resident.
Between tradition and contemporary, I find joy in
shaping up new life styles, a new liaison with the body and space. I 'm a
strong believer in the power of emptiness as it clears the space for more
lighting that will trace the circulation and highlights the materials.
I personally attribute lots of importance to the human
beings, I listen to them carefully and try to break through their minds in a
way to come to a perfect understanding of what truly satisfies them in their day-to-day
lifestyle. After all I am hired to find out the ideal space custom-made for them,
and that contributes to their well-being and that enhances their quality of
life, whether they were single, couples, families or in their work environment.
Everything starts with a CONCEPT that is the directing line of the project. Then,
it is about proving its ability to succeed in adapting to the geographical,
technical, historical and functional context. Then the concept is shaped and
there remains all the Magic of my work where the attractive becomes also
functional and practical. What is essential for me is to fight for this main
vision all throughout the process of execution being the spirit of the project
and the breath of life I blow in it. It is my signature that makes each and
every one of my creations unique, like the human person being the end user of
each creation."
An adventurer and explorer architect who has roamed
all the continents, she impregnates different styles of decoration, and
especially from Japan by which culture and philosophy she cherishes.
"I love the purity, lightness and transparency. I consider
that the individual is a very complex entity in need of open, vibrant and
luminous spaces to help him create the void inside himself.
What an opportunity it is to have a wide-ranging
clientele pushing me to combine various styles, and to create contrasts all while
preserving harmony, which is for me essential to succeed any project. Nothing
is randomly selected, each piece is the result of an extensive research and
deep reflection laying on it its own raison-d'être and its importance within
the creation.
I inevitably rely on the use of the latest
technologies to enhance my clients' comfort, yet each creation must remain TIMELESS."